OSIAS To Make Inaugural Appearance At Kuala Lumpur 2023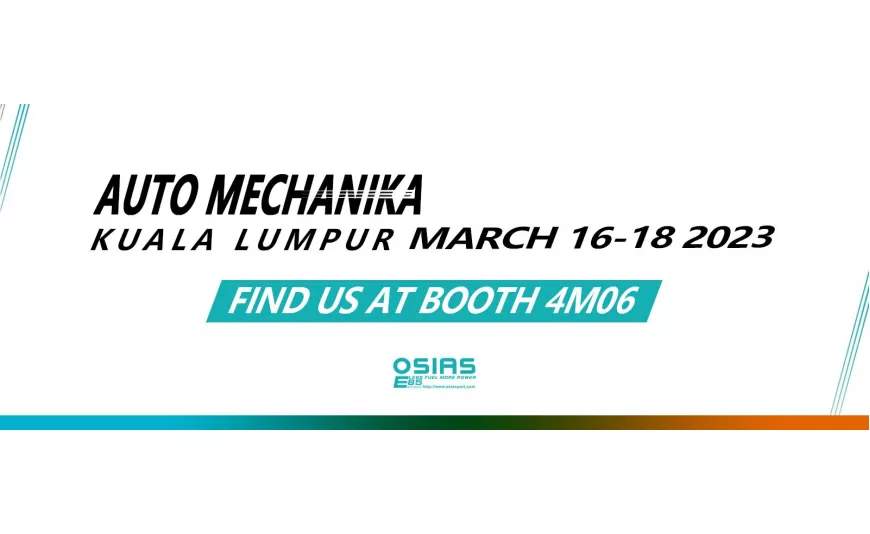 February 15, 2023 (Wenzhou, ZJ) OSIAS will be exhibiting at this years Automechanika Kuala Lumpur. Held at the Kuala Lumpur Convention Centre March 16-18. Stationed at booth 4M06 in the Hall 4, OSIAS will display some of its top products for Fuel System Part. OSIAS CEO, Ruibiao Dai will be on-site answer questions and discuss partnership opportunities. He is excited about the ability to meet and connect with other industry colleagues at Automechanika Kuala Lumpur. In the past 3 years, OSIAS could not attend the exhibition because of the covid-19. This year, OSIAS will take the next step to engage with autoparts exbition all around the world.
Founded in Wenzhou, Zhejiang in 2006, OSIAS has become famous high flow fuel pump brand in the world. What started out as a small family workshop has now evolved into a 40000 sq/ft manufacturing and distribution facility. OSIAS provides direct-fit OEM replacement fuel pumps and assemblies for powersports vehicles and high-performance fuel systems for automotive applications. Nowdays, OSIAS is trusted by over 1000 dealers & distributors around the world. In our domestic and USA Warehouse, we stock high flow fuel pumps, fuel pump assemblies, strainers, fuel pressure regulators, and other fuel system parts.
Call, email, or meet the OSIAS Sales team at Automechanika Kuala Lumpur to learn more about product distribution and dealer programs.
Write a comment